Wallsend Test Centre – Tyres
Are your tyres safe on the road?
Book Online today to check if your tyres are legal on the road.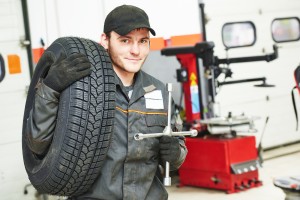 Think your car needs a new tyre?
Why not enter your cars registration and book in for our free health check. As well as checking your tyres, we'll also check other essentials too such as lights, oil level etc. We'll tell you the tyre depth of all of your tyres, and give you a quote for a replacement should you need one.
Your tyres ensure safety for you and your family while driving. If you think your tyres are lacking grip or wearing down, then we are here to help you out.
Here at Advanced Wallsend Test Centre Ltd, we hope to provide you with the best tyres fitted by professionals. We will go above and beyond to fit road-worthy tyres that meet all of the required standards.
Advanced Wallsend Test Centre Ltd offers you a variety of tyres from the most trusted brands in the industry. This ensures that you can have confidence in these tyres to last for longer and improve your driving experience.
Finding the right tyres that are suitable for your vehicle and any of your needs is essential to us; we don't want to push you to the most expensive option. We will recommend the right tyres for your vehicle while taking into account your requirements and budget. We can also show you tyres ideal for off-roading, ice and more.
If you wish to chat to us for the best advice and support, our dedicated team would be more than happy to do so.
If you want to find out more, then please don't hesitate to get in touch with us today. We will be delighted to check out your tyres for you and make sure that you are safe on the road.
How to Book Online