Wallsend Test Centre – MOT
BOOK ONLINE 24/7 – even when we're closed!
Perhaps one of the most important tests that needs to be performed on your vehicle every year is your MOT.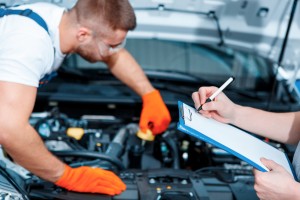 Don't know when your MOT is due?
Simply enter your vehicle registration in the booking tool on this page and you will instantly get your MOT due date for your car.

Book Online 24/7 – even when we're closed!
Want to book an MOT and it's late in the evening? Don't worry, you can use our online booking tool. Simply enter your vrm and you can get an instant price for an MOT, Service, or common repairs, specifically for your car. You'll have full peace of mind your car is booked in, and you'll receive an email with all the details included. You don't pay until the work is done.
Taking your car to a garage for an annual MOT test can seem a chore.
It's understandable that you want it done as soon as possible by a trustworthy and reliable garage.
Here at Advanced Wallsend Test Centre Ltd, we intend to provide you with the best MOT testing in Newcastle carried out by the pros.
MOT testing is very easily misunderstood in the garage trade.
A MOT test certificate only tells you the condition of the testable items at that moment of time.
The condition of the items tested may change over time after the MOT test and the condition should not be generalised to the general mechanical condition of the vehicle.
For example, if an item looks like it's going to fail 6 months down the line, it won't be failed the day of your MOT test.
It's important to remember that your MOT is only a snapshot of the vehicle condition on the day of a test.
Advanced Wallsend Test Centre Ltd is fully equipped with the most recent equipment and technology.
Our highly experienced mechanics want to ensure that your car is cared for no matter what it may need! We always go the extra mile and provide you with as much information about your vehicle throughout the whole MOT process.
If any parts require an alternation or need to be changed, you will be the first to know before anything happens. We wish to provide you with the top advice with any problems you have and also offer you the best price possible!
MOT computerisation means if your MOT certificate gets lost, it's possible for us to replace it with just your full registration and document reference number on your V5 (Logbook).
Get in touch today to find out more.
How to Book Online