Wallsend Test Centre – General Car Repairs
Need something fixed up?
Simply enter your vehicle registration to get an instant price and book your car in now.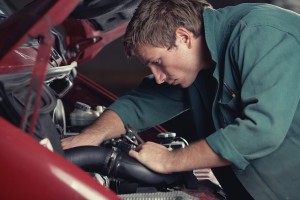 Simply enter your vehicle registration and book your car in for a FREE visual inspection. We'll then be able to tell you exactly what your car needs and how much it will cost to repair. Your visual inspection will not be charged for. Should any work be required for any reason, you will be contacted to discuss your approval first.
We take great pride in providing you with the very best repairs in Newcastle.
At Advanced Wallsend Test Centre Ltd, our experienced mechanics are more than happy to tackle any repair you may need; no matter how big or small they may be.
We hope to provide you with a repair that is carried out quickly, reliably and is worth every penny.
Get in touch today to find out more. We also offer a FREE collect and return your car service, so any repairs you need can be completely stress-free.
How to Book Online